Jabac Introduces the New Brady BBP33 Auto Calibration Sign & Label Printer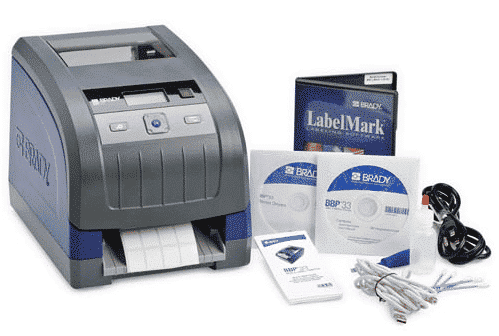 Automatic label setup with no calibration!
Jabac, Brady Australia's largest independent distributor has announced the introduction of the BBP® 33 Label Printers – a whole new easy way to do label printing. The label printer "reads" your cartridges and then automatically sets up the label correctly in your Brady software. Unbelievably easy. Brilliantly fast.
The BBP33 Label Maker is an industrial label printer that's simple, powerful and brilliantly fast. This label maker features full hassle-free operation with automatic label set-up, no calibration, no sensor adjustment and no label waste. The BBP33 label printer also makes it easy for material changeovers. With fool proof "drop-in" ribbon and cartridge labels, all you have to do is drop-in the cartridge, lock and start typing.
Automatic label setup with no calibration, record fast material changeovers, prints on the first label, impressive material line-up with over 425 parts and 39 materials, wire & panel labels and safety & arc flash labels, rating plates & circuit board labels, production line facility labels, pipe markers & 5S labels and general purpose die cut labels. Plus, custom label sizes are available upon request. Brady materials lead the industry in durability and performance because they design and manufacture every label themselves in their own facilities. Brady Australia put their materials through rigorous painstaking tests and trials in fact! Some last up to 10 years outdoors.
---
Categorised: 2014 and Prior$html_tag>