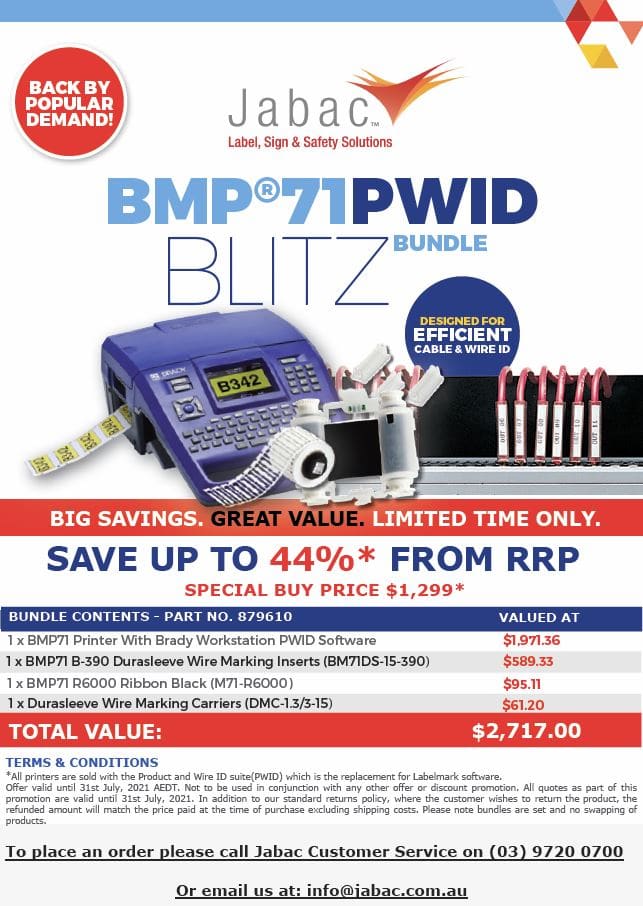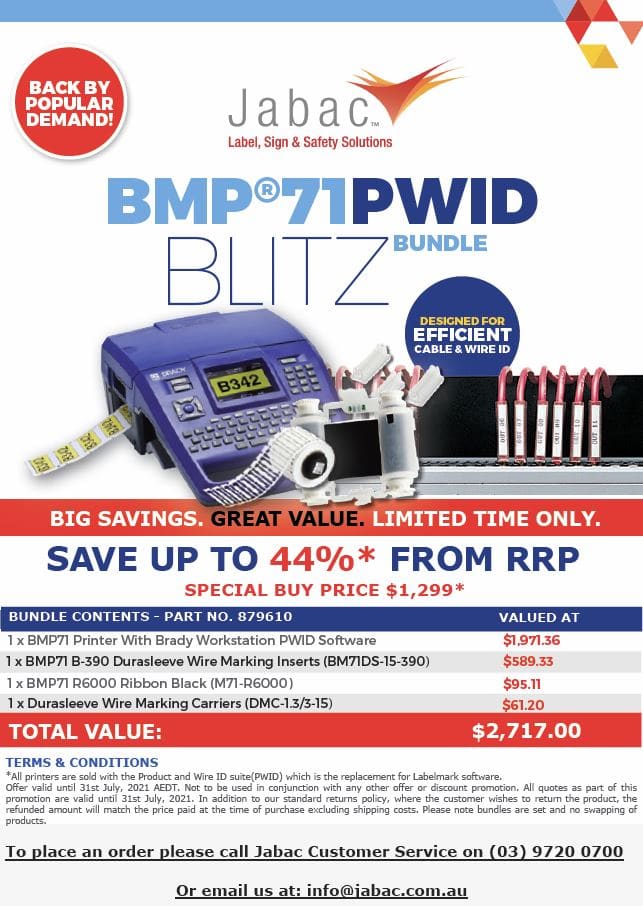 TERMS & CONDITIONS
*All printers are sold with the Product and Wire ID suite(PWID) which is the replacement for Labelmark software.
Offer valid until 31st July, 2021 AEDT. Not to be used in conjunction with any other offer or discount promotion. All quotes as part of this
promotion are valid until 31st July, 2021. In addition to our standard returns policy, where the customer wishes to return the product, the
refunded amount will match the price paid at the time of purchase excluding shipping costs. Please note bundles are set and no swapping of
products.
---
Categorised: 2021$html_tag>