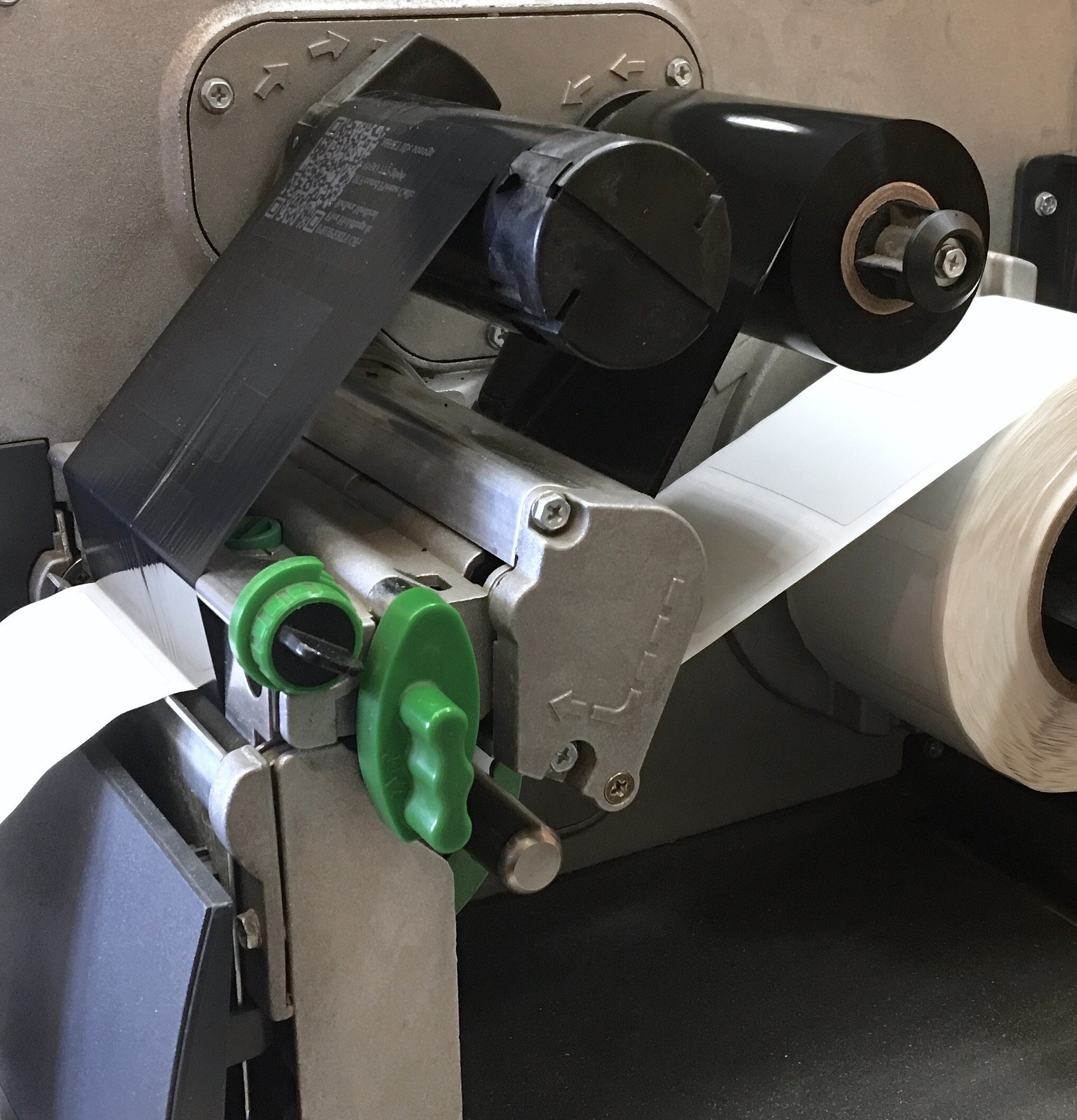 With care, your printer should give trouble-free performance!
The best tip is to keep the printer clean & free of dust build up.
Thermal Printers check list for optimal performance.
Roller care –
Rollers need to remain smooth to avoid stress on the print head & printer mechanisms.
Rollers to be clean of glue, dust and damage.
Printing with a damaged roller puts the print head at risk.
Printer Temperature care –
Always check the software settings for the temp on every label before starting print run.
Run temperature to collect to obtain acceptable print quality – around 14 for matte & 20-22 for gloss.
Print Head care –
If running on a fast speed high temp print, stop from time to time to allow the head to cool.
If a label gets stuck in the printer, it is usually due to excess glue. Take care when removing and avoid using sharp items around the print head.  Keep knives and blades away from the roller or print head and avoid using them to cut labels.
Scissors are recommended to carefully cut labels.
Clean the print head, roller, sensor & surrounding areas with a Isopropyl Alcohol at least once a month.  Available from Jabac
Labels –
For the best performance of your printer it is important to use clean labels.  Do not use "sticky" dirty or dusty labels through your printer.  If they are old, discard them as they will only build up glue residue on your print head and not give you optimal printer performance.  If they are new and faulty then return them to the place of purchase.
Call the Jabac Customer Service Team on (03)9720 0700 if you require any further assistance.
---
Categorised: 2021$html_tag>