Tested for Labs. Built in Symbols. 2 Year Warranty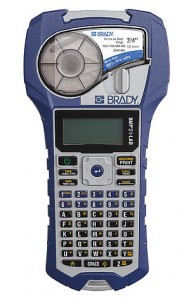 When it comes to lab labelling, illegible or smeared writing is not an option. With the powerful and affordable BMP®21-LAB portable printer, you can rely on crisp, long-lasting identification.
Featuring built-in symbols, durable temp tested, Solvent-Resistant labels and vial/tube auto-sizing capabilities the BMP21-LAB label printer succeeds where pens fail.
Labels for Labs 
Temp-Tested: labels withstand -196ºC thru Autoclave
Solvent-Resistant: labels withstand IPA, DMSO, xylene, ethanol
Labels engineered for the lab means you never lose your data due to a failed label 
Convenient Label Printer Features
Vial label shortcut key automatically cuts labels to fit to vial and tube sizes
Fast printing, prints a 15-tube aliquot in under a minute
Built-in serialisation and bar code symbology's
Easy to Own & Maintain
Low entry price point allows each technician or lab station to have a portable printer
Technical support for the life of the product
Two-year warranty
About Jabac
Established January 1991, Jabac provides identification and Brady labels to industry and in addition, they provide occupational health & safety and general compliance signs. Jabac provides a free site survey for OH&S safety signs requirements, developing a cost effective solution for occupational health and safety. Jabac also consults and design custom labels and identification solutions. For further information please visit www.jabac.com
Contact: Peter Doherty
National Sales and Marketing Manager
Tel:      03 9720 0700
Mob:    0400 389 600
E-mail: peterd@jabac.com.au