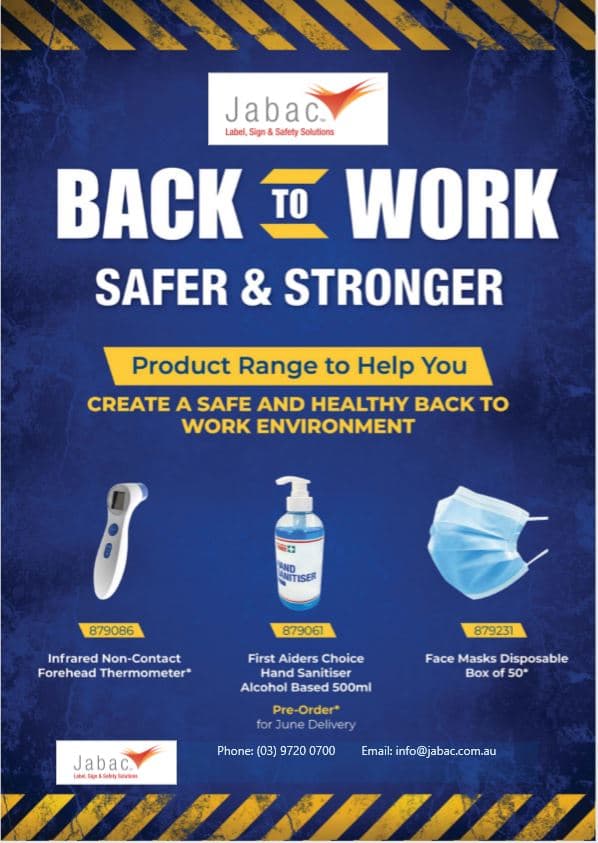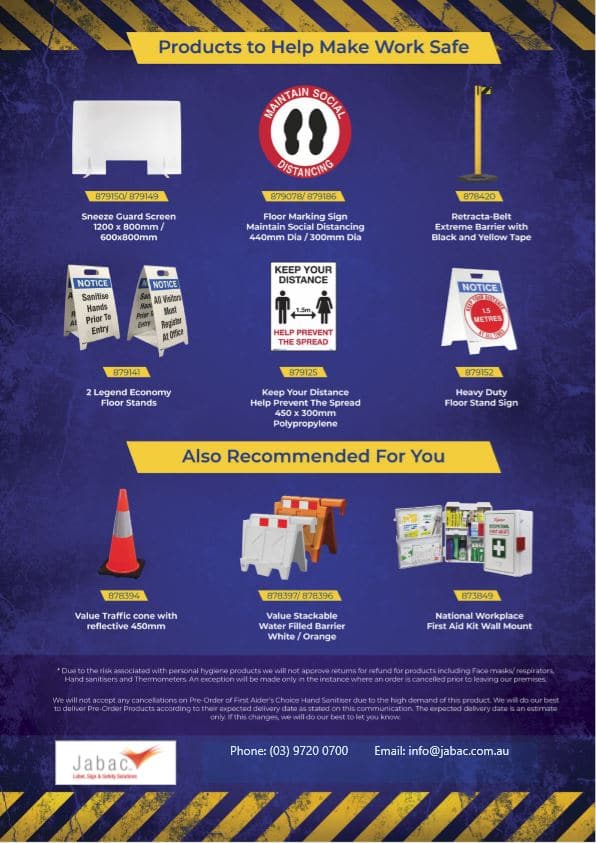 If you are returning back to work make sure you have the latest products needed to keep yourself and your team safe from the spread of COVID-19.  Jabac offers a range of products to create a safe and healthy back to work environment.
*Due to the risk associated with personal hygiene products we will not approve returns for refunds for products including Face masks/respirators, Hand sanitisers and Thermometers. An exception will be made only in the instance where an order is cancelled prior to leaving our premises.
We will not accept any cancellations on Pre-Order of First Aider's Choice Hand Sanitiser due to the high demand of this product. We will do our best to deliver Pre-Order Products according to their expected delivery date as stated on this communication. This expected delivery date is estimate only. If this changes we will do our best to let you know.
If you would like a quote or to order any of the above products please contact the Jabac Customer Service Team on (03) 9720 0700 or email info@jabac.com.au
---
Categorised: 2020$html_tag>