Welcome to the world's leading portable label printer. Whether you want the smallest most robust label printer on the market, or a high volume work horse, Jabac has Australia's best label printers for your needs. You may be stuck in a hole laying cables in the ground, or on the 20th floor of a new apartment development, our portable printers are the most robust available today.
All our label printers come with the most advanced technology and software on the market so you can be assured of getting a great label, the first time and every time. With leading materials and consumables, you can be sure that you'll be able to read your custom labels today and in 10 years' time, ensuring efficient and effective systems for your work site.
The BMP®21-PLUS portable label printer combines a tough exterior with smart printing capabilities for wires and cables, terminal blocks, patch panels, flat surfaces and much more. It is the ideal label printer for many industrial identification needs.
Drop tested label printer, super rugged with moulded rubber bumpers provides protection from falls
Long life rechargeable lithium-ion battery (Not included with BMP21-PLUS)
Ergonomic, centre balanced printer with grab and go ridges grip for easy handling
Ergonomic cutter and label grabber, holding the label after cutting, preventing it from falling out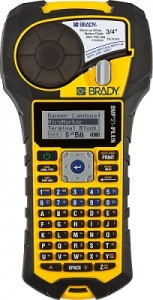 The BMP®41 label printer is the rugged, portable solution designed for the Datcomms & Electrical Industry. It gives you the versatility to create your own length or pre-sized and continuous custom labels anywhere, anytime!
Prints durable, true-sized 25.4mm wide die-cut or continuous labels
Compatible with up to 10 different materials
Prints for a variety of applications, including wire marking, sleeving, panel labelling, terminal block, patch panel, general ID and more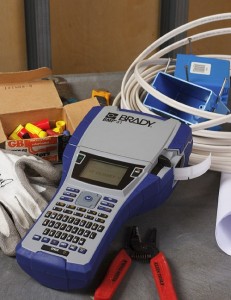 Taking us to the next level in volume requirements, the BMP 51 is the work horse of the portable label printing world able to spit out good volumes of labels in all sorts of situations and in all environments (within reason of course).
100-250 labels per day
Applications include… Electrical, Data, Fibre, Rating plates, Legend plates
Quick and effective operation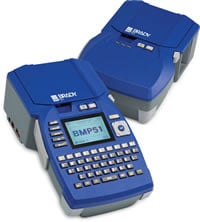 When only the fastest and best will do, the BMP71 is simply the best portable label printer on the market. For high volume, high technical and specific requirements, this portable printer will produce a blur of labels of the highest quality.
250-1000 labels per day (that's a lot of labelling)
Applications include: Electrical, Data, Fibre, Signs, General Industrial, Security
When only the fastest and best will do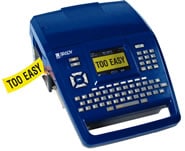 Specialised Portable Labelling Requirements
Because specialised industries have specialised requirements, Jabac has the best range of industry specific portable label printers on the market including:
Medical, R & D, Laboratories
Standard Office/School
Colour