Tags – We do the lot!
If you're looking for a tag, look no further. Jabac is your number 1 option for all industrial and commercial tag requirements.
From lockout tagout, safety test tags, cable tags, to maintenance tags, we have a huge range of pre-made tags to a safe working environment.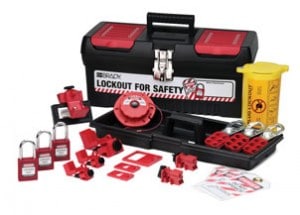 Use our range of tags to provide on the spot warnings of dangerous conditions, status or maintenance to your workers for accident prevention. Specially designed textured surfaces allow them to be customised by the authorised person by easily writing their name and details. Avoid workplace accidents and warn workers of dangers before it's too late! Low cost, easy application, maximum effect! How much easier can it get?
We supply materials for every application and budget. Our heavy duty polyester consists of durable plastic with a special matte polyester laminate design for harsh environments. Economy polyester is durable, weather and chemical resistant. Cardstock is a great low budget option and designed for one time use.
Tie-Out Tags
Our industry leading tie-out tags provide a great solution for just about every situation you need a tie-out tag for. We use Tough 85x160mm polypropylene resist dirt, grease and moisture, with self locking features, there is no need for string or ties.
Lock Out Tags and Devices
Simply one of the most important policy and procedures anybody dealing with electricity and energy needs to follow, Jabac's lockout tagout products are the best on the market. Not only will we help and guide you through the right policy, procedures and implementation, we'll ensure you have the right product for the right application.
Safety Tags
In the work place, safety is everybody's number one priority! That's why we have the largest range of safety tags for all situations and requirements including accident preventions, warnings and equipment servicing.
We do all tags!
So when you can't find what you are looking for, simply pick up the phone a give us a buzz! If we don't have it on the shelf, we can custom make any requirements with excellent turnaround times and great prices.