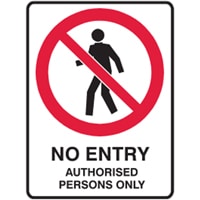 Prohibition Signs
Our collection of prohibition signs is designed to help you maintain safety and order in your workplace by clearly communicating actions or activities which are not permitted. Whether you need to prohibit smoking, unauthorized personnel, or certain activities, we have a variety of styles and materials to suit your needs.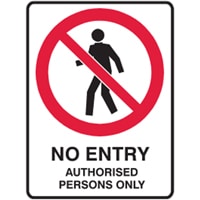 Specifications
Australian Standard 1319-1994 outlines the design and layout of workplace signs. It specifies prohibition signs feature a red circle and slash over the action symbol in black. Sign wording, if necessary is in black lettering on a white background.
Note: Each state in Australia has state specific requirements regarding no smoking signs.