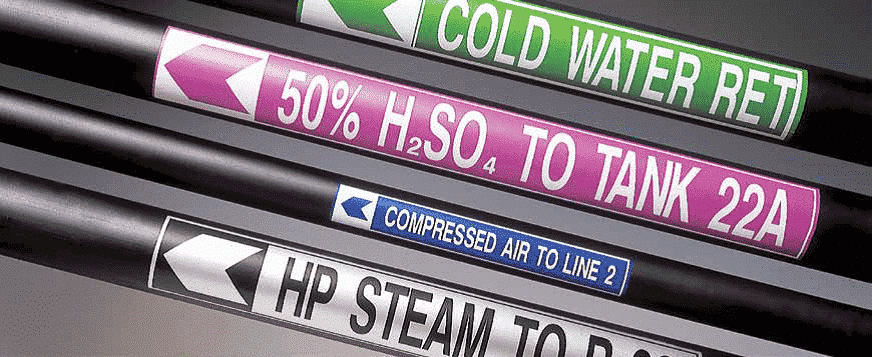 Pipemarkers
Pipe markers allow for improved emergency response time and a professional appearance. Brady's range of pipe marker products are designed in accordance with AS1345-1995 and enable quick recognition of pipe contents.
A successful pipe identification program helps employees, contractors and emergency responders to distinguish between pipes where there are several side by side. Pipe markers also save valuable time when tracing lines for maintenance and especially in emergency situations.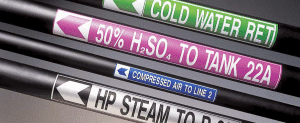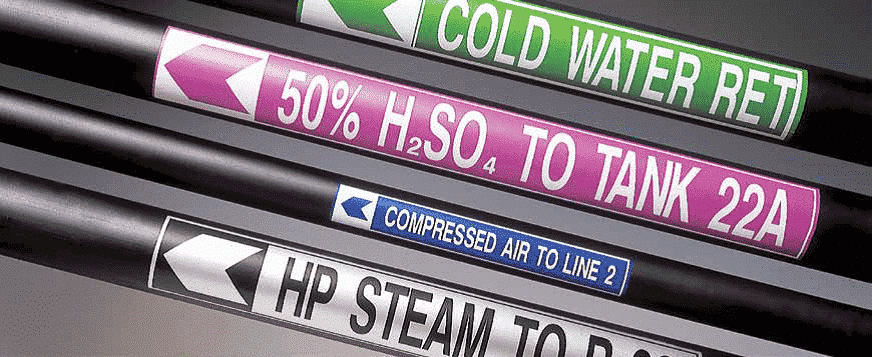 Where would pipe markers be located?
Australian Standards (AS 1345-1995) specifies that markers be placed adjacent to all junctions, valves, service appliances, bulkhead and wall penetrations. Pipe markers shall be spaced no more than 8m apart except for long, uninterrupted straight runs of external services where spacing shall not exceed 50m.
Use the table below as your pipe marker colour selection guide: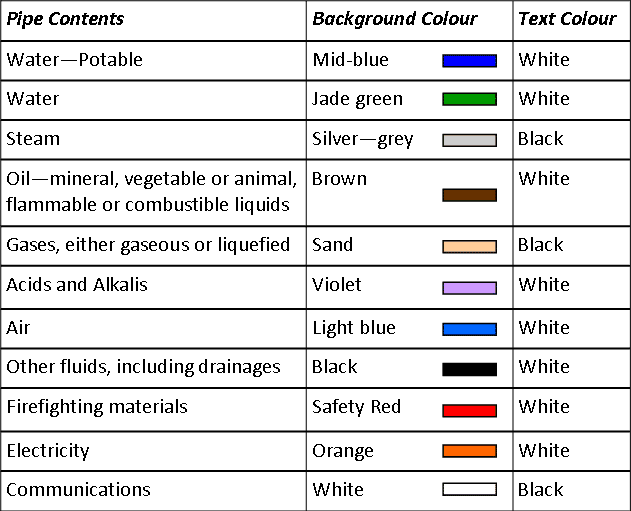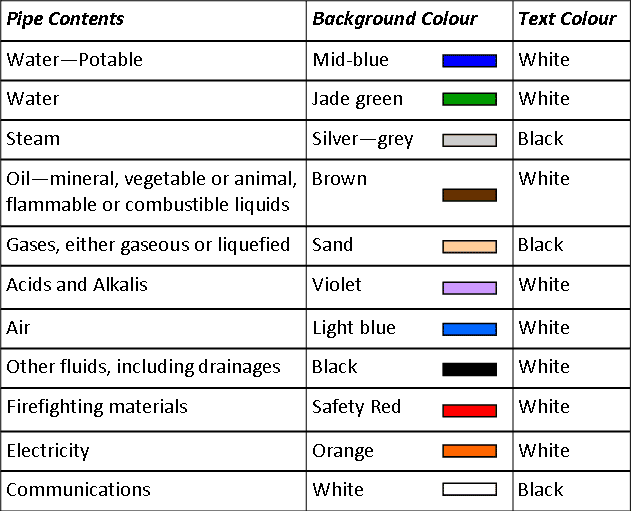 Our pipe marker sizes meet Australian Standards and are listed below:



LARGE 475x60mm – to suit pipes over 70mm diameter.



MEDIUM 475x35mm – to suit pipes 40-70mm diameter.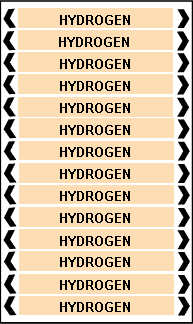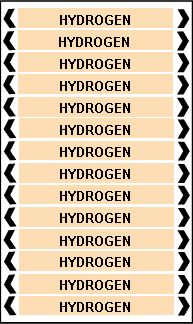 SMALL 100x200mm – to suite pipes under 40mm diameter (supplied 14 labels per sheet and are designed to be wrapped around pipes.