Customised Labels, Safety Test Tags, Signs, & Identification Tags
Did you know?  Just about everything at your workplace needs to be identified quickly & easily!
Whether you need a few one off signs for your small office, or you need 10,000 customised labels for identifying the wiring of a new multilevel building, Jabac has the largest range at great prices. Every product, every cable, every asset needs to be identified in some way so that your business can effectively track, manage and identify everything quickly and easily. Have a good look through our vast range of common and standard signs, labels, tags and identification that will suit most applications.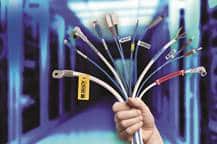 Labels
Jabac's virtually never ending range of customised labels is generally in stock to suit all your needs when it comes to identifying goods and services. From enquiry to order, you can be assured that you'll get a great product, at a great price and delivered to your door quickly. Our range includes:
Electrical and Data Cable Labels
Asset and Hardware Labels
Product Labels
Barcodes
Other customised labels – you think of it, chances are we've got it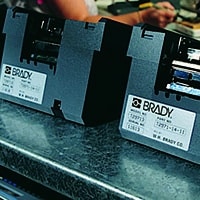 Pipe Markers
Pipe markers allow for improved emergency response time and a professional appearance. Brady's range of pipe marker products are designed in accordance with AS1345-1995 and enable quick recognition of pipe contents.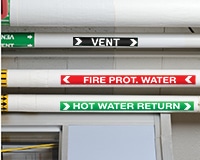 Signs
We have Australia's leading range of signs that suit all business and commercial applications. From simple directions, to oh&s and warehousing systems, Jabac has all the signs your business could need and some you don't even know you need! (but compliance says you do)
OHS and Workplace Safety
Directions and operations
General Office
General Warehousing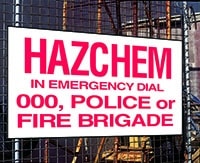 Customisation
But the main reason our customers keep coming back is for our specialist and customisation abilities. Featuring just in time capabilities, Jabac is the country's leading sign and custom label manufacturer of most any type, size, message, volume, colour etc – if you can think of it, we can make it rapidly and cost effectively.