Industrial Label Printers
The ability to print labels, custom signs and identifiers is a necessity for many businesses. Whether you are looking for barcode printing, product labels or chemical identifiers, these labels are vitally important to the effective and efficient operation of all businesses. When you need high volume customised label, sign and barcode printing requirements, Jabac has the world leading label printers in stock to suit all shapes and sizes.
Our range of label printers comes with all the bells and whistles to ensure you're able to print quickly and easily, any sort of label or sign your business requires. With state of the art technology and software, you can customise and print, on volume, virtually any label, sign or barcode you can think of.
Brady BBP12 300 dpi Label Printer with LabelMark 6 Software
Efficiency, versatility and performance – all packed into one multi-use label printer. High speed printing, a small footprint and a simple, user-friendly design, the BBP®12 Label Printer packs a lot of punch into one compact tool.
The BBP®12 label printer offers a variety of high performance materials. From general identification to adhesive wire and cable, asset tracking and laboratory labels.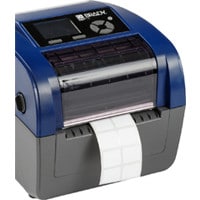 Brady BBP 33 Label Printer
The BBP33 label printer is simple, powerful and fast. It features automatic label setup, with no calibration, sensor adjustment or label waste. It also has a diverse and versatile material selection for OEM or MRO applications. Find out more about the BBP33 label printers, or shop for accessories, labels and ribbons compatible with this system.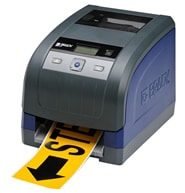 The Best – IP Series
When you need a serious label printer, the IP series is quite simply the best there is. For high volume, customised label requirements, this range is the pre-eminent machine on the market at a good price point.
1500-25,000 labels per day
RFID with set and forget capabilities
Ideal for data cabling manufacturing and construction
Most technically advanced in the market, No calibrating required
TTP-2410M Pro Series Thermal Transfer Printer
Built on a fully die-cast aluminium frame designed to deliver your mission-critical tags and labels 24 hours per day. Choose from five models of thermal transfer printers to match the speed, resolution, and communications tailored to your application needs.
Ethernet, USB 2.0, Serial and Parallel connectivity are standard
Heavy duty die cast Aluminium design
300 dpi & 600 dpi resolution options
600 metre ribbon supply