Label Printers & Sign Printers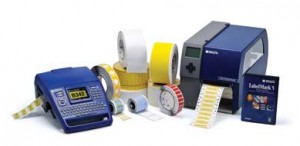 All sorts of machines to make all sorts of labels, custom signs, identification and barcodes! Whether you are looking for a simple portable label printer to print 50 labels per day wiring a new office, through to daily printing of 25,000 product labels, Jabac has the best label printers on the market. Using world leading technology, we can provide the right machines, for your needs, at the right price.
Build for the full range of commercial and industrial applications, our label printers come with all requirements you could need to get the toughest, fastest, most accurate jobs done for all your customised labels and safety sign manufacturing needs. We'll expertly match the right label printer to meet the needs of your business, thus ensuring you get the right tools for the job. And we stock only the best!
This is why Jabac is now the number 1 independent distributor of Brady printers.
How To Select Your Label Printing Solution
The best starting point in identifying your label printer solution is to consider the specifications that your labels must meet.
There are 3 key factors for you to consider:
1. Size of labels – This will affect which label printer you need. Smaller, portable printers have a limit on the width of the labels they can print on. If you are looking to print on labels wider than 50mm, you will need an industrial, desktop label printer
2. Output per day – If you are looking to print in high volumes (say 1,500 labels per day) you will need an industrial, desktop label printer.
3. Label application and performance requirements – Certain label printers are better designed to handle specific applications such as wire and cable or laboratory identification. You should also consider special properties such as resistance to temperature, chemicals and UV. Brady Australia has researched and developed a wide range of label supplies to suit your needs.
Our leading range of portable label printers feature state of the art technology and are the toughest machines on the market. Whether you want to print a modest 50 labels per day or you want to be able to print 1000 labels per day on site, we have the product for you.
Portable Printers
Welcome to the world's leading portable label printers. Whether you want the smallest most robust label printer on the market, or high volume work horse, Jabac has Australia's best label printers for your needs. You may be stuck in hole laying cables in the ground, or on the 20th floor of a new apartment development, our portable label printers are the most robust available today.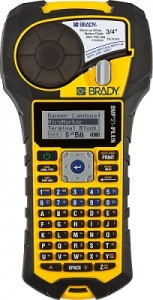 Desktop Label Printers
For when you have serious label printing needs, our desktop label printers come in a variety of functionality to meet individual needs. Whether you want to produce 1000 simple labels a day, through to 25,000 complex product labels in a few hours, our range of label printers are state of the art.

Thermal Transfer Printer & Colour Sign
Brady's BBP®35 and BBP®37 sign and label printers give you the power to make custom signs and labels in the colours and shapes you need to make an impact – right in your own facility and right when you need them. With remarkable multi-colour printing, versatile shape-cutting capabilities and impressively fast print speeds, you'll never know how you lived without one of these label printers.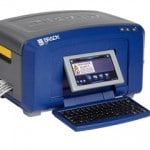 Barcodes
As technology advances, so do your options in printing barcodes. With world leading printers in stock today, Jabac has your needs covered with most of our range of label printing machines incorporating barcode printing technology. We also stock barcode readers and scanners.