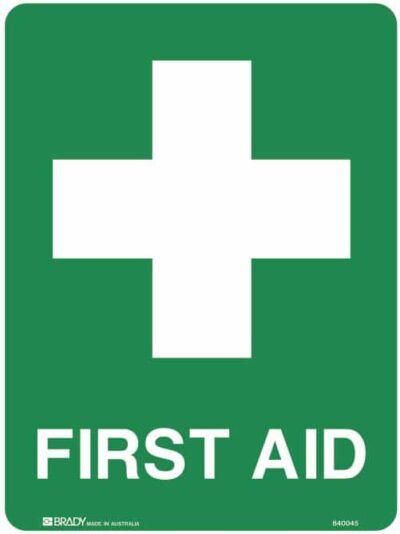 First Aid & Emergency Signs
Emergency information signs indicate the location of, or directions to, emergency related facilities such as assembly or muster points, first aid equipment, safety equipment, etc). An emergency information sign features a white symbol and/or text on a green background.
When it comes to first aid signs and emergency measures, the list of possible safety signs is endless. Your safety signs must indicate a warning or advisory system and should be placed near accessible first aid supplies. These first aid sign should be easily readable and present a clear message. There is a general consensus that the most effective first aid and warning system are the large flat or overhead sign that is located either at the entry or exit of the facility. The most effective hazard sign is the safety sign that is located directly in front of the hazard that a person can see and identify.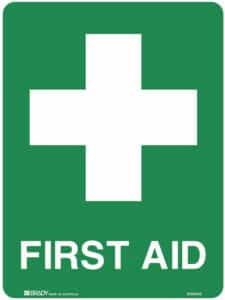 Specifications
Australian Standard 1319-1994 outlines the design and layout of workplace signs. It specifies Emergency information signs shall comprise a green rectangle sign with white legend and enclosure. these can comprise words or symbols or both.
NOTE: this Standard excludes EXIT signs of the type specified in AS 2293.1 for use inside buildings.