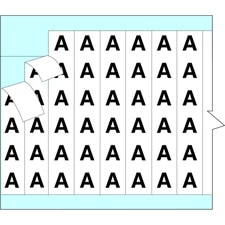 Consecutive Numbers Repeated Wire Marker Card
Made of B-500 repositionable vinyl cloth material, our WM series wire markers are able to withstand moderate heat, oil and dirt. Labels hold tightly to the wire due to their high adhesion properties and can be re-used with ease if repositioning is required.
Available in black on matte white background. Card-mounted wire markers are sold as individual characters or as consecutive numbers and letters.
WM series Black on White, Consecutive Numbers Repeated Wire Marker Card, Marker Length: 38mm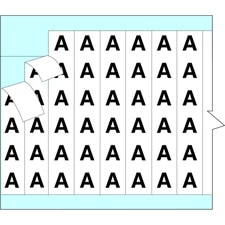 Showing the single result